About Us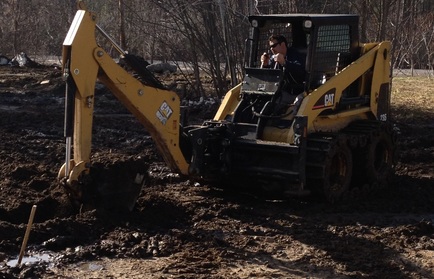 C. Forget renovating was established in 2002 by owner/operator Chris Forget.
At the age of 25, after working for several companies and attending the Carpentry course at Georgian College, I decided to pursue a dream and a career of building my own company. Starting out with small jobs such as drywall repairs and painting. Moving forward to larger projects such as bathroom/kitchen renovations, finishing basements, building decks and roofing etc. Back in 2007, I started raising cottages, repairing and installing new foundations, also over the past 7 years I have been purchasing houses, completely gutting and refinishing them as rental properties. Whether I'm doing work for a customer or on my rental properties, it is humbling to me as a builder knowing I can bring their designs and ideas to life and at the end of the day, the smiles on their faces is what matters. Working with the public has been an absolute pleasure.
I would like to thank everyone who has supported this business over the past 13 years and welcome new clients to grow with us in the years to come.
Regards,